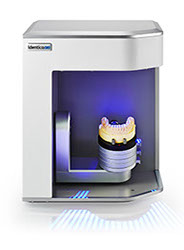 About us
Hősné & Son Dental Technique Ltd. was founded as a family business in 1993. The innovative effort of the past 25 years made our laboratory competitive in this constantly developing profession.
The lab is lead by
Master Dental Technician dr. Sándorné Hős

having 48years of experience and connections. Prosthetic tasks of the lab are carried out and controlled by

Master Dental Technician Sándor Hős

with four well-prepared dental technician colleagues.
Many certificates prove our constant professional development.
To keep our technical advance up-to-date we make use of own resources and competitions as well. Our company also shares in education to ensure well-skilled reinforcement.
During the everyday work we keep in touch with our patients through our customers, help in designing prosthesis, choosing the right colour and restoring articulative conditions.
In the past few years we managed to preserve the health of hundreds of completely satisfied patients due to our local and foreign customers.
Sándor Hős
Dental Technician Master
Our philosophy
During the everyday work I fanatically look for providing the best solutions to design and build prosthesis. The
CAD/CAM technology

brings in our lab the perfectly correct base to build a bridge-frame and

KISS ceramics

gives us the opportunity to create a completely individual and strikingly resembling ceramic camouflage.
I am committed to the professional leading of my work team. We do our job precisely and balanced, keep the terms and approach to the solution of problems constructively.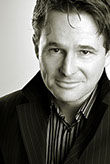 High quality work on schedule for a fair price!